Tom Schlichter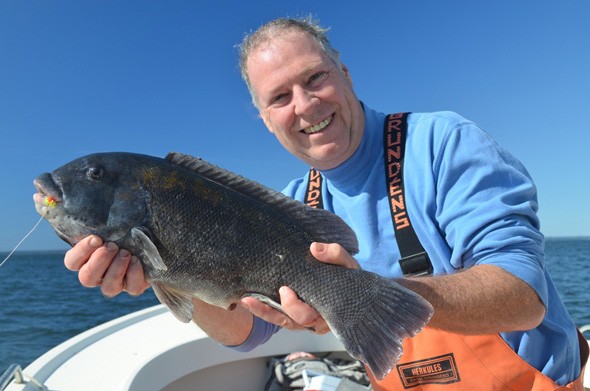 Tom Schlichter with a chunky Long Island Sound blackfish.
Award-winning author and photographer Tom Schlichter is the outdoors columnist for Newsday and an associate editor at On The Water Magazine. His byline has appeared in a wide array of prestigious outdoor venues including, among others, Saltwater Sportsman, River Monsters TV, The Fisherman Magazine, Boating Magazine, Sports Afield, Offshore/Northeast Boating, and New York Outdoor News. His popular Newsday outdoors column appears in the sports section every Friday from early spring through late fall.
An entertaining and engaging speaker, "Outdoor" Tom also presents a variety of fishing and hunting seminars each year and contributes to numerous outdoors websites, radio broadcasts and television shows. He has authored four books: Coastal Angling Guide, Northeast Party Boat Fishing, How to Catch Clams by the Bushel! and Long Island's Best Freshwater Fishing.
(Home page bio photo by Felicia Scocozza.)